MDP students engage locally in Tucson, Southern Arizona, and the US-Mexico Border
The Tucson metro area is a dynamic, multicultural region that draws on Latino, Native American, and numerous other influences and is one of the largest urban centers in the desert Southwest.  But Southern Arizona also faces many of the same challenges in development practice that affect other parts of the world, including migration and border issues, climate change and environmental stressors, and entrenched poverty and social exclusion.
Therefore, an important part of the studies of many MDP students involves local engagement with populations, organizations, and issues in Tucson and southern Arizona, as well as the US-Mexico border, which is less one hour away.
Many MDP students have undertaken internships, assistantships, and summer practicums with organizations including: the Community Food Bank of Southern Arizona, Habitat for Humanity Tucson, Girl Scouts of Southern Arizona, International Rescue Committee, Big Brothers and Big Sisters of Southern Arizona, Pima County SmartScape, Literacy Connects, the Community Foundation for Southern Arizona, and Tucson public school. They've also worked with local branches of national institutions such as the US Department of Labor, the National Park Service, and the USA National Phenology Network.  Upon graduation, a number of MDP students have stayed on in Southern Arizona working with these or related local agencies.
Students have also engaged locally through their studies at the University of Arizona, including working with the Bureau of Applied Research in Anthropology (BARA), studies with professors within the School of Geography and Development, and programs operated in collaboration with Native American nations in the region.  In addition, numerous elective courses at the University also relate directly to southern Arizona, in disciplines including Geography, Anthropology, American Indian Studies, Agricultural and Resource Economics, Engineering, Renewable Natural Resources, Agricultural Education, Environmental Health Sciences, Food Studies, Hydrology, and Public Policy.
MDP students also take the core course DVP 621: "Natural Resource Management: Applications in Tucson, southern Arizona and the Border." This course, taught by Prof. Stephanie Buechler, focuses on environmental management and policy in a semi-arid region. It incorporates both experiential and class-based learning and involves field visits, networking, collaborations and guest lectures. The course enables students to engage with staff and volunteers from the region's varied and abundant environmental programs to learn from their experiences and to network professionally.  The course has been awarded competitive funds from the UA Office of Student Affairs' Student/Faculty Interaction grant program and also the School of Behavioral and Social Science (SBS) Support Fund.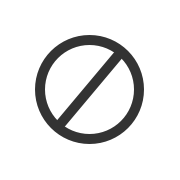 Field visits have included to Los Reales Landfill, Tucson; community gardens in Tucson; the Primavera Foundation's low-income housing sites; environmental sustainability Initiatives within Tucson's business sector; and agricultural sites in San Ignacio in Sonora, Mexico. Topics covered include social programming and sustainability planning for low-income populations in such areas as plastic waste management, water resource use and reuse in agriculture and housing, sustainability promotion for small-scale and larger-scale enterprises, wildlife conservation, and renewable energy use.
"Seeing non-profit organizations' projects first-hand and hearing directly from non-profit staff and program participants can be life-changing for students and often shapes their decisions around career paths," noted Dr. Buechler. "A field trip I took as a student deeply influenced me and I wanted to share this form of knowledge building with my students."
Related story: MDP Students Bring Their Development Skills to the Community Food Bank